IBERCUP RANKING SYSTEM - WHAT IS IT?
From now on you will be able to show yourself to the World. Through IberCup ranking everyone will be able to see your potential. All teams, coaches and player will be part of IberCup World Ranking System.

Either you are a player or a coach, your performance will be exposed to the world and everyone can see how good you are. The better you and your team play, the closer you'll be to the top! Don't miss the chance to validate your personal details on our webpage or you will miss part of the IberCup experience.

IBERCUP RANKING
POINTS SYSTEM - HOW DOES IT WORK?
You earn points by participating in the tournament, by progressing in the playoffs and by doing good performances with your team. It's simple, the more points you get the higher you rank.

These are the criteria to obtain points in the different types of IberCup tournaments, which applies to the teams, coaches and players: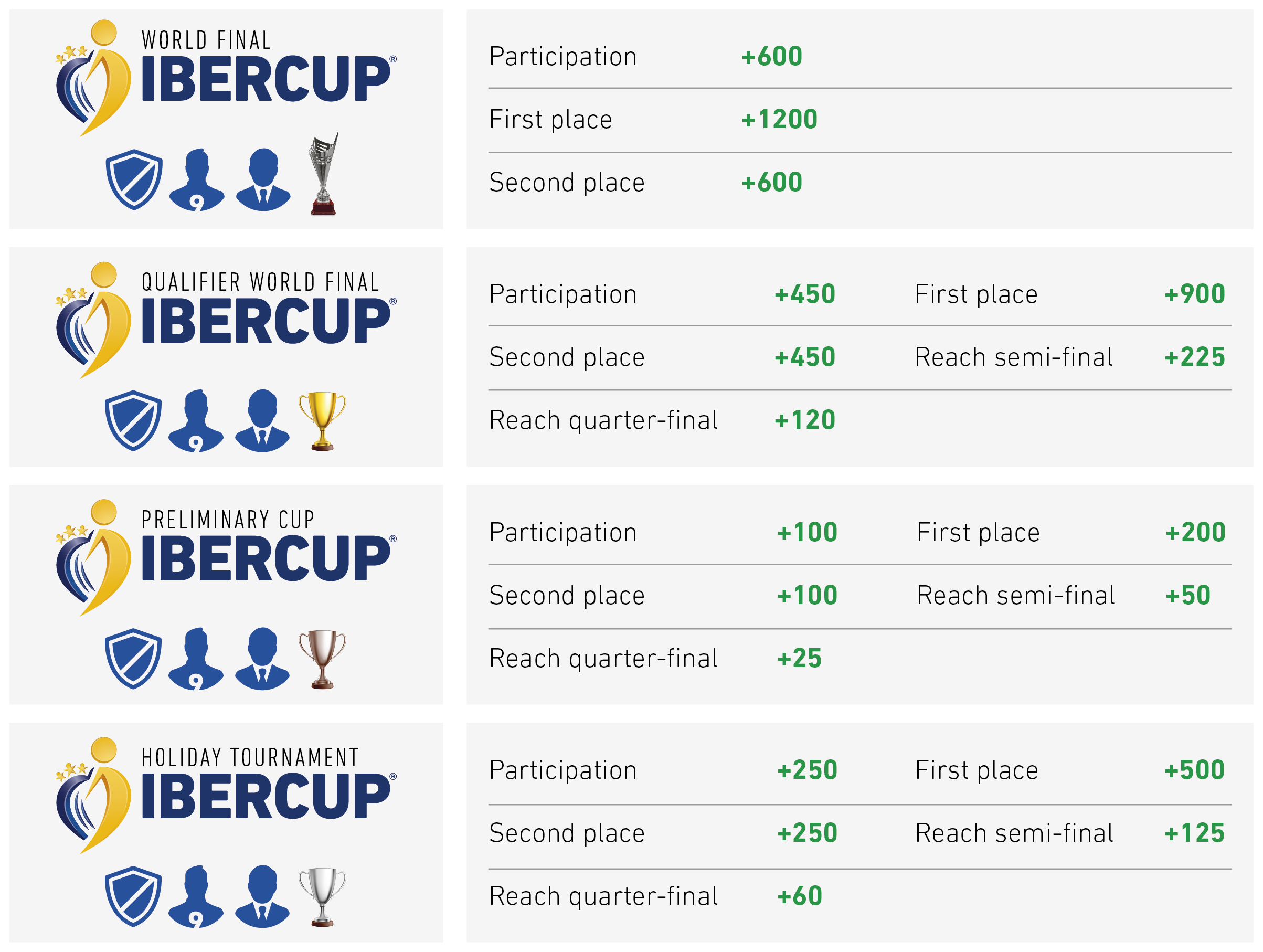 Once you've earned your participation and tournament place points, it's time to try hard to get a top place in the ranking. Check the other criteria points to apply to your overall result: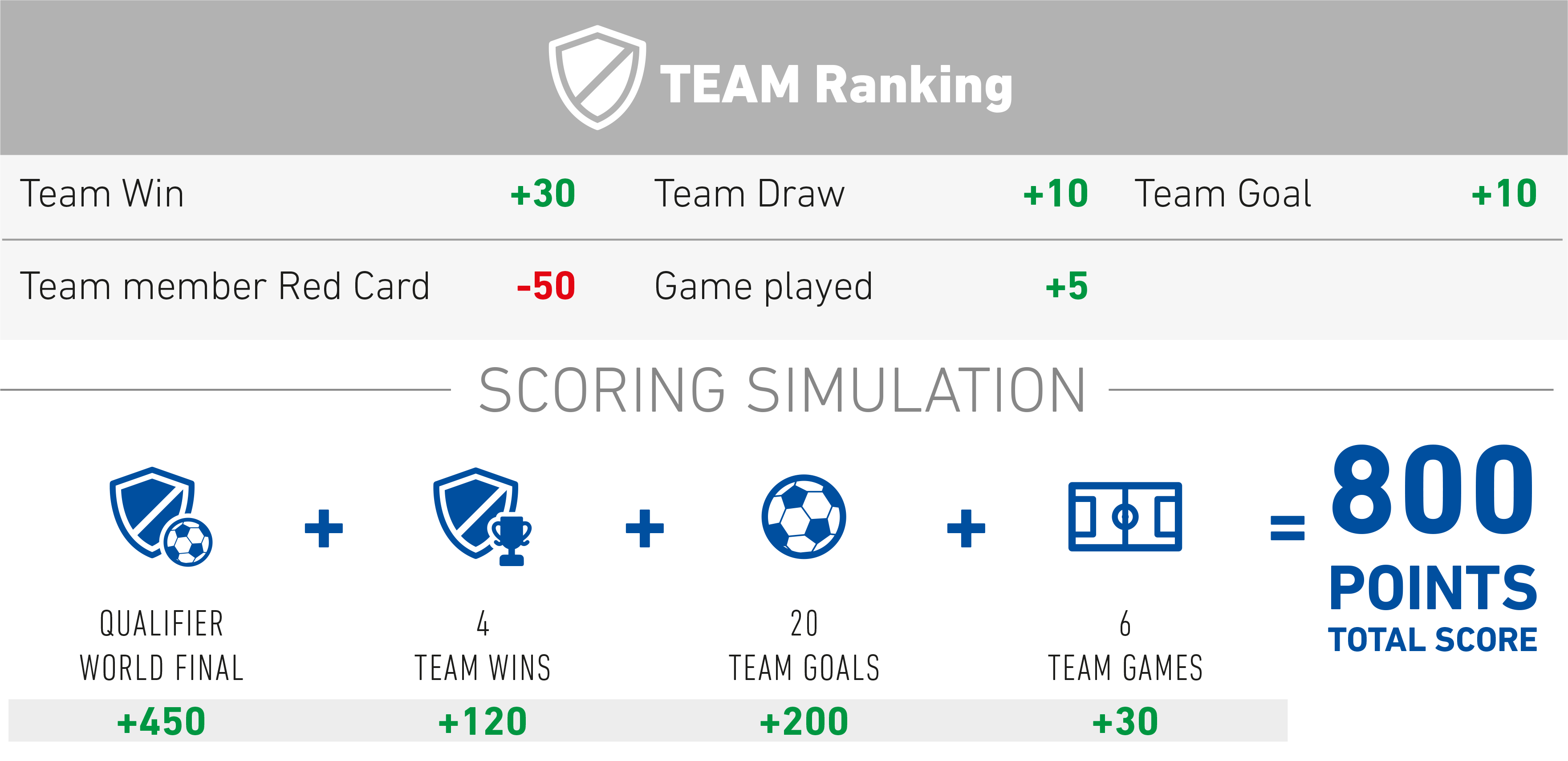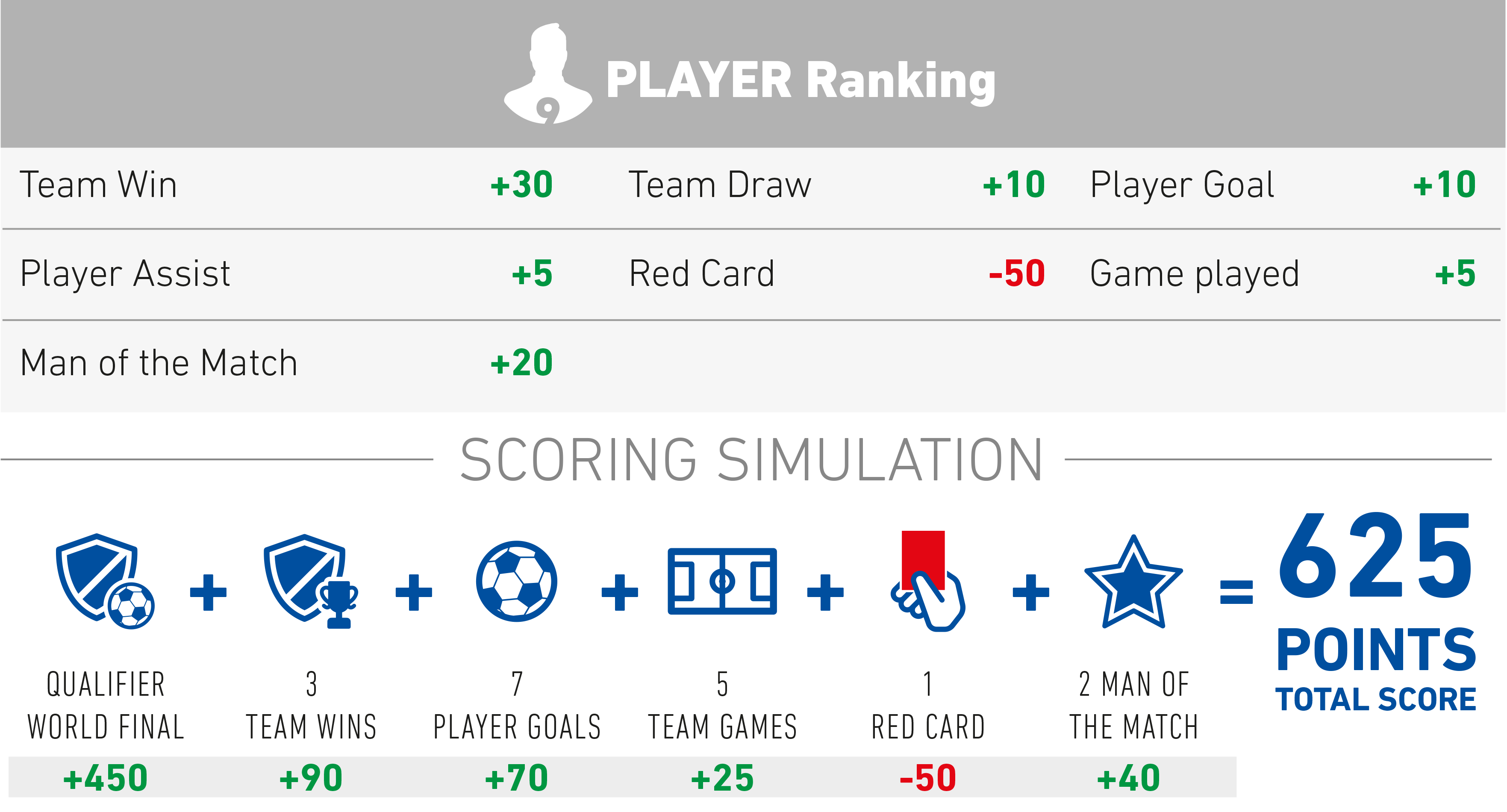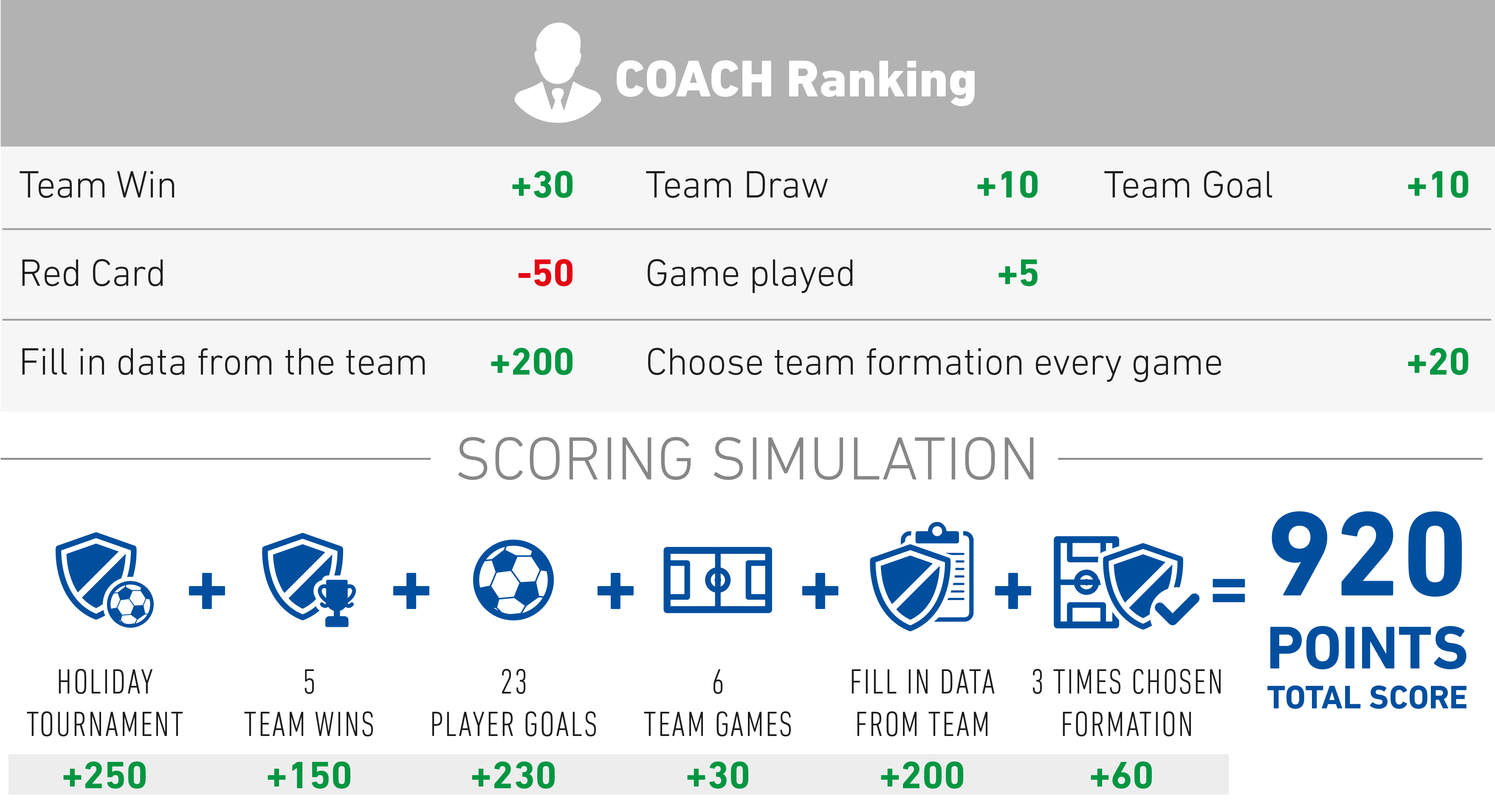 Do not think that you will be able to get it alone, the success of your team is very important and one of the main criteria to reach the top!

Start today your experience and complete your information on the web:
Login in my team info
Check the club information
Insert the uniforms
Upload a photo from your team
Write a team description
Define the team formation
Fill the player's information
Insert the name and upload the photo from Manager